Amber is a beautiful tortoiseshell kitty with lots of energy and spunk! She is a playful and gentle kitty who loves to snuggle. Amber loves to chase a toy and wrestle with her sister, Aspen.
Amber and Aspen are a bonded pair and must be adopted together. They are a good fit in a household with other cats and dogs. These two adorable sisters would make a great pair for any home.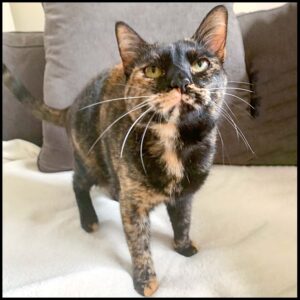 I am bonded with Aspen.