Petite Cara is a very verbal ginger love bug. She has the cutest little squeaky meow to tell you what she thinks. Cara is very curious and wants to know what everyone is up to. Once she is comfortable in a space, she will follow you around asking for your attention. Cara loves to groom her brother Conner and she does a very good job keeping him clean and happy. Cara enjoys her cat tree and getting pets from humans.
Cara came to our rescue along with her brother Conner from a home with many cats. She is bonded with her brother Conner ad they must be adopted into a home together.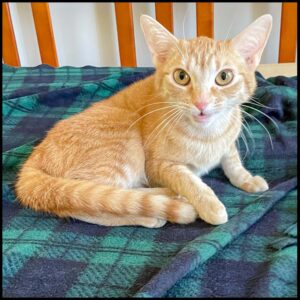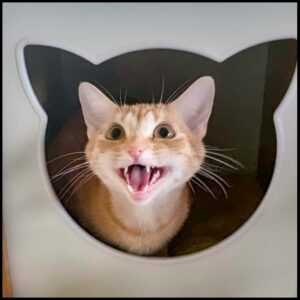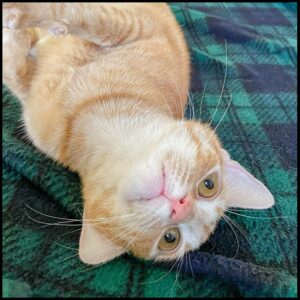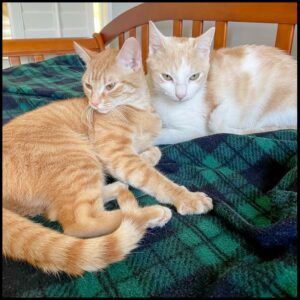 I am bonded with Conner.