Coco is a sweet tabby and a purr machine that may have invented the elevator butt! An inquisitive kitty who likes to stretch out next to you so she can enjoy a petting session. She is a talker and will sing her favorite Adele song when the mood strikes. CoCo is a certified lap cat who would love nothing more than to lounge with you on the couch and watch television. Her fosters sometimes have a hard time getting her attention when she's really focused on a show.
Coco loves her sister, Kiki, and will need to be adopted with her so she can continue to manage her fan club. These sisters are a bonded pair who must be adopted in a home together. They originally came to our rescue when their family went through a divorce and had to move away. She loves to play with da bee and chase other toys around the house. These two sweet and playful girls would be best suited in a fun home with kids. Their new family needs to allow them to be the only pets in the home.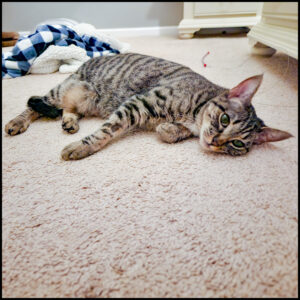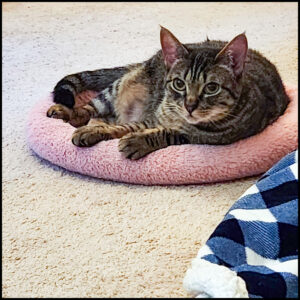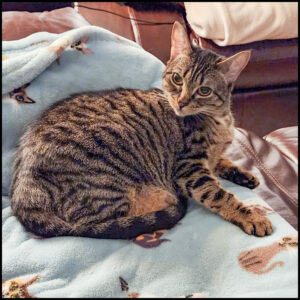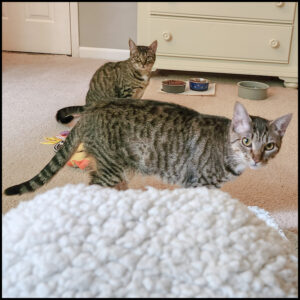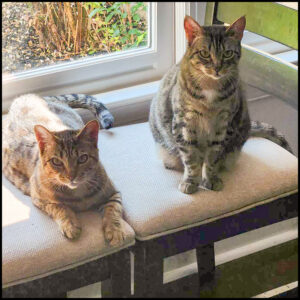 I am bonded with Kiki.