What a handsome white/orange boy and a sweet one too! Conner is a purring machine and loves attention. It just takes a few pets, and he turns his motor on full blast. Conner's favorite pastimes are hanging out on the cat tree, looking out the window and playing fetch with his fabric ball toy. He will be at your side or sleep at your feet waiting for you to give him some pets or a tummy rub.
Conner came to our rescue along with his sister Cara from a home with many cats. He loves his sister Cara and enjoys her company. Conner and Cara are a bonded pair and they must be adopted in a home together.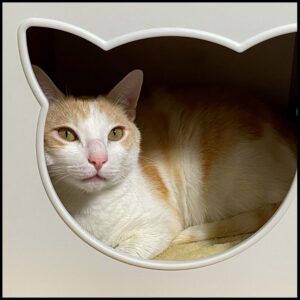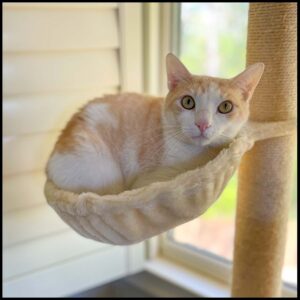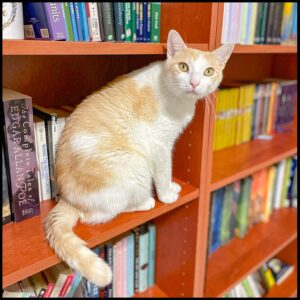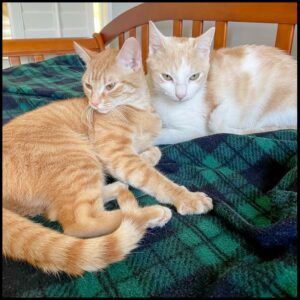 I am bonded with Cara.