Grizzly is one handsome mini panther and he is the sweetest boy in all the land. He takes care of his litter mates and during playtime, he is the ringleader. Grizzly is the first one to greet his foster family in the morning, the first one at the food bowl, and the first one in line for snuggles. This fearless boy doesn't seem to mind dogs like the golden retriever in his foster home.
Grizzly is bonded with his sister Skeeter and these two charming house panthers are looking to be adopted together. This great brother and sister duo could be a great addition to your home!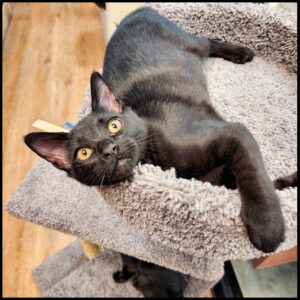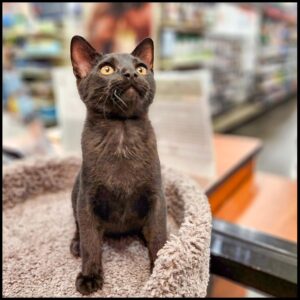 I am bonded with Skeeter.