If you are looking for the sweetest, most loyal, precious thing on earth, meet Lenny.
He loves loves, loves people, and does not hesitate to seek affection.
If a kitten's purr measured the happiness that he feels from human contact, then Lenny is the most appreciative kitten in the world!
He will follow you around like a puppy, but when you sit down to take a rest, he will choose to jump up on you and take a rest with you.
Lenny is the smallest thing that I have ever known that is capable of being able to show such big love.
Lenny loves BIG!
Lenny and Jenny are the most adorable, dynamic duo you will ever meet and must be adopted together.
They will melt your heart with the love that they have for each other as well as the love that they will show you.
These two are super affectionate and will seek your love and attention at any given time.
* They also love to snuggle each other while napping!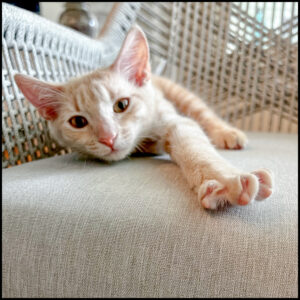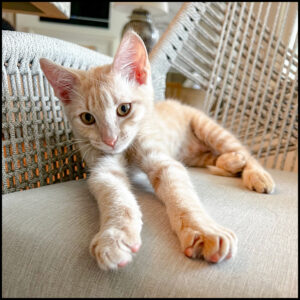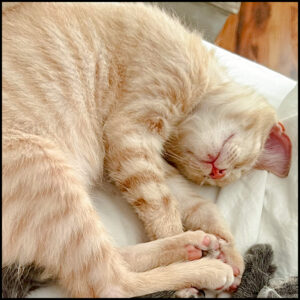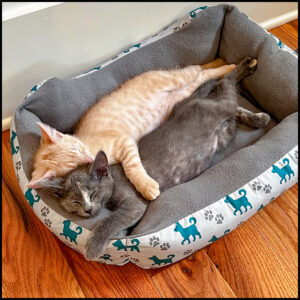 I am bonded with Jenny.