Mama Rue is one beautiful black, tan and white tabby with pretty green eyes. This laid-back kitty has the cutest white socks and striking stripes all over her body. Mama Rue is a very photogenic cat who knows how to use her best angles to her advantage. Like most cats, Mama Rue can be a little shy at first but she warms up quickly once she gets to know you.
Mama Rue grew up outdoors in a large cat colony that was living behind a local restaurant. At only 8 months old, Mama Rue was brought indoors with a litter of kittens and it was soon discovered that she was expecting more! Mama Rue is a real sweetheart and one of the best mama cats ever that the TNR group could not bear to put her back outside. She has adapted well to life indoors and has really enjoyed being pampered and treated like royalty. We know that this calm and sweet kitty will be a welcomed addition to her new family! Mama Rue is bonded with her friend Cassidy and they will need to be adopted together.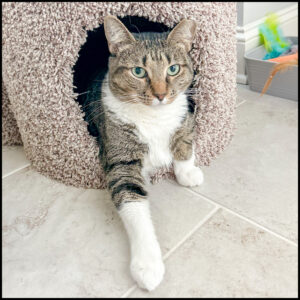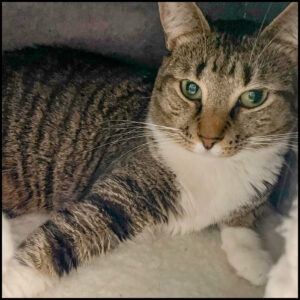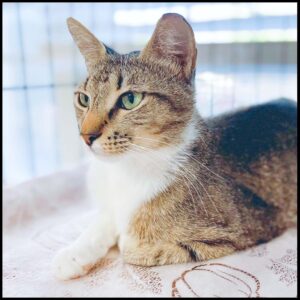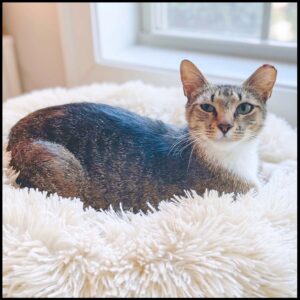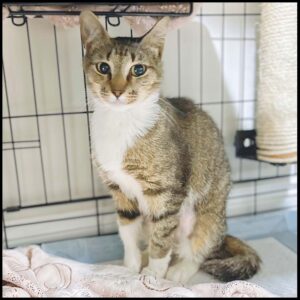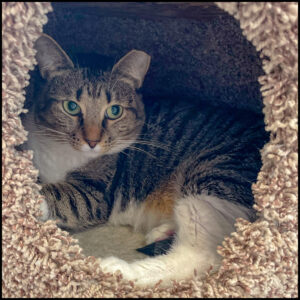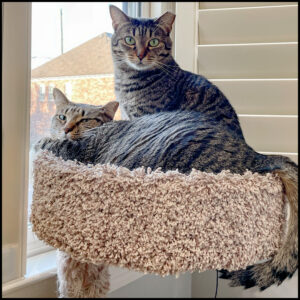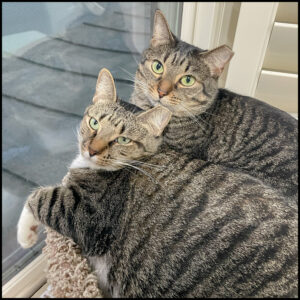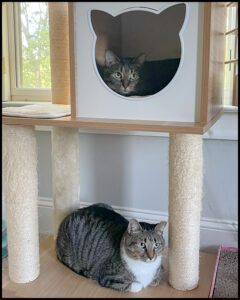 I am bonded with Cassidy.