What a handsome little guy! Marty has all the best qualities of a cat. He loves people and will run to meet you at the door when you enter. His motor starts running full speed while he looks up to you with those gorgeous eyes wanting to be held. Marty wants to be picked up and loved on. If you sit down, he will run up and jump on your lap continuing his loud purrs. Marty is a playful little guy too! He chases and carries around his ball toys for endless pursuits and batting them back and forth.
Marty is attached to his foster mate Pookie and this bonded pair will need to be adopted together.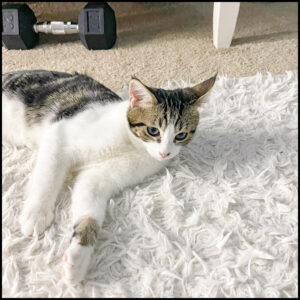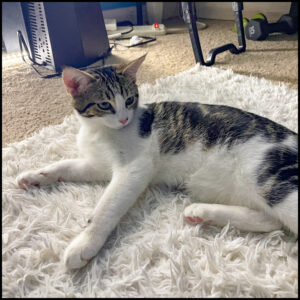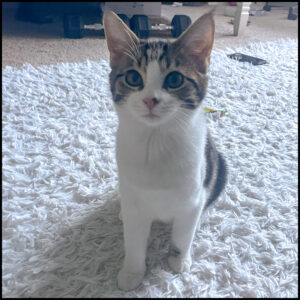 I am bonded with Pookie.