Skeeter is one beautiful house panther. This super friendly girl is loving, playful, and always enjoys a good snuggle. Like most cats, Sketter can be shy with new people. She will need time to warm up to you and sitting on the floor at her level builds her confidence. Once she feels comfortable, it's all playtime. Skeeter enjoys meal time and her safe place is her cat tree.
Skeeter is bonded with her brother Grizzly and these two charming house panthers are looking to be adopted together. Skeeter is not fond of dogs but in the right environment, she may be ok with her brother's help. This great brother and sister duo could be a great addition to your home!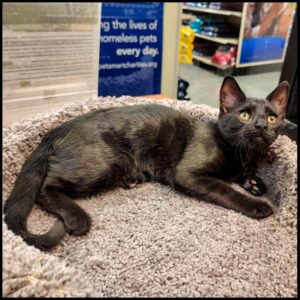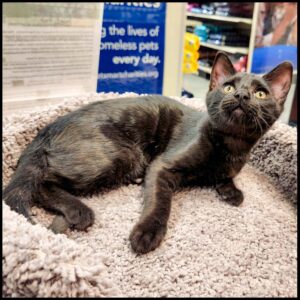 I am bonded with Grizzly.